Secret Shopper Tips: 5 Ways To Save Big Money With Simple Addiction
Posted by XOXO CHARLOTTE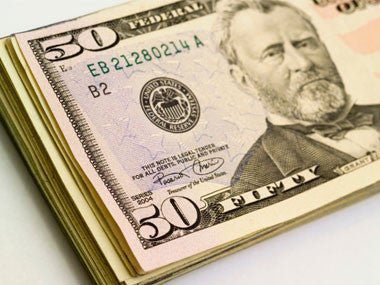 While Simple Addiction is a daily deal site, and very addicting I might add - with 7 day discounts ranging anywhere from 20% off retail, to sometimes over 90% off retail - yes, you read that correct... 90%!! There are indeed some tricks to saving you even more cash. Our secret shoppers have thoroughly investigated this site and have found 5 ways to save you money.  Read carefully and act quick, because while these tricks are true, the deals typically don't last.
The outfit in a "box" doesn't technically come in a box, but it does include 3 coordinated pieces sold together for one discounted price.  The savings on these outfits range from $12 - $15 off the 
already discounted
Simple Addiction price.
 Trick
: the quantities are always limited and these sell out quickly.
Secret Tip:
while the outfits are not posted to Social Media or email until Saturday mornings at 7:30am mountain time, they typically list them on the website Friday evenings around 8-9pm mountain time.  
When it comes to getting your package, there are several options in the checkout line. The actual cost you pay is completely dependent upon your location and the weight of the package.
Trick:
people who live closer to Utah pay less than people that live further away.
Tip:
while most company's free shipping threshold is over $50, Simple Addiction offers free shipping on any order over $35.  
Yes, $35!
So instead of buying a $30 in product and paying around $5 for shipping, just add a pair of leggings to your order and done,
FREE SHIPPING!
#3. 1/2 off Wednesdays
Wednesday may be the most overlooked day of the week, but not at Simple Addiction! Every single Wednesday they celebrate the fact that we made it "half" way through the week with half off a top selling" or favorite item.  Trick: this discount is not widely advertised, the pieces change each week AND the code is only valid for one day. Tip: make sure to watch your facebook, instagram feed and daily email for that secret code. It is only posted in the first post of the day.
#4. Clearance Sales
If you love deep, deep discounts, these clearance sales are the mecca of sales.  The 90% off of retail we mentioned earlier? This is it. Clearance sales always run the last weekend of every month. Trick: while there are anywhere from 200+ different product listings in clearance, many are limited in quantity and don't last more than minutes. Tip: the website will sometimes launch the clearance sale around Friday @ 5pm mountain time and there is usually an early bird discount for up to 25% off those clearance items. The discount is only advertised in an exclusive email list. How do you get on this list? Email: support@simpleaddiction.com and they will add you. 
#5. Holidays
If you love discount codes keep your eyes open and on Simple Addiction during the holidays. They literally offer some sort of code every single holiday of the year as well as a couple of other special dates. The biggest and the best are launched around their Anniversary Sale (July), and Black Friday. 
Collection 2019
Sale 70% Off
Title for image